Scat – Madame Jeanette Bizarre – Human Toilet Treat
First she tramps on her slaves chest barefoot, some feet worship in the face, then she stands over the slaves face and knees down, giving him the first golden shower delivery right in his face – Slave licks and vacuum cleans the floors with his mouth. Then she uses her special toilet chair, sitting like on a throne, giving him below all what comes from her pussy, the second golden shower – Slave to lick and clean her pussy and ass afterwards. Then she sits on his face, and demands slave to masturbate until he cumms.
At the end, she uses a toliet chair, delivering down to a plate, from both holes… slave to suck, lick and eat from the plate as the finalizing toilet task.


---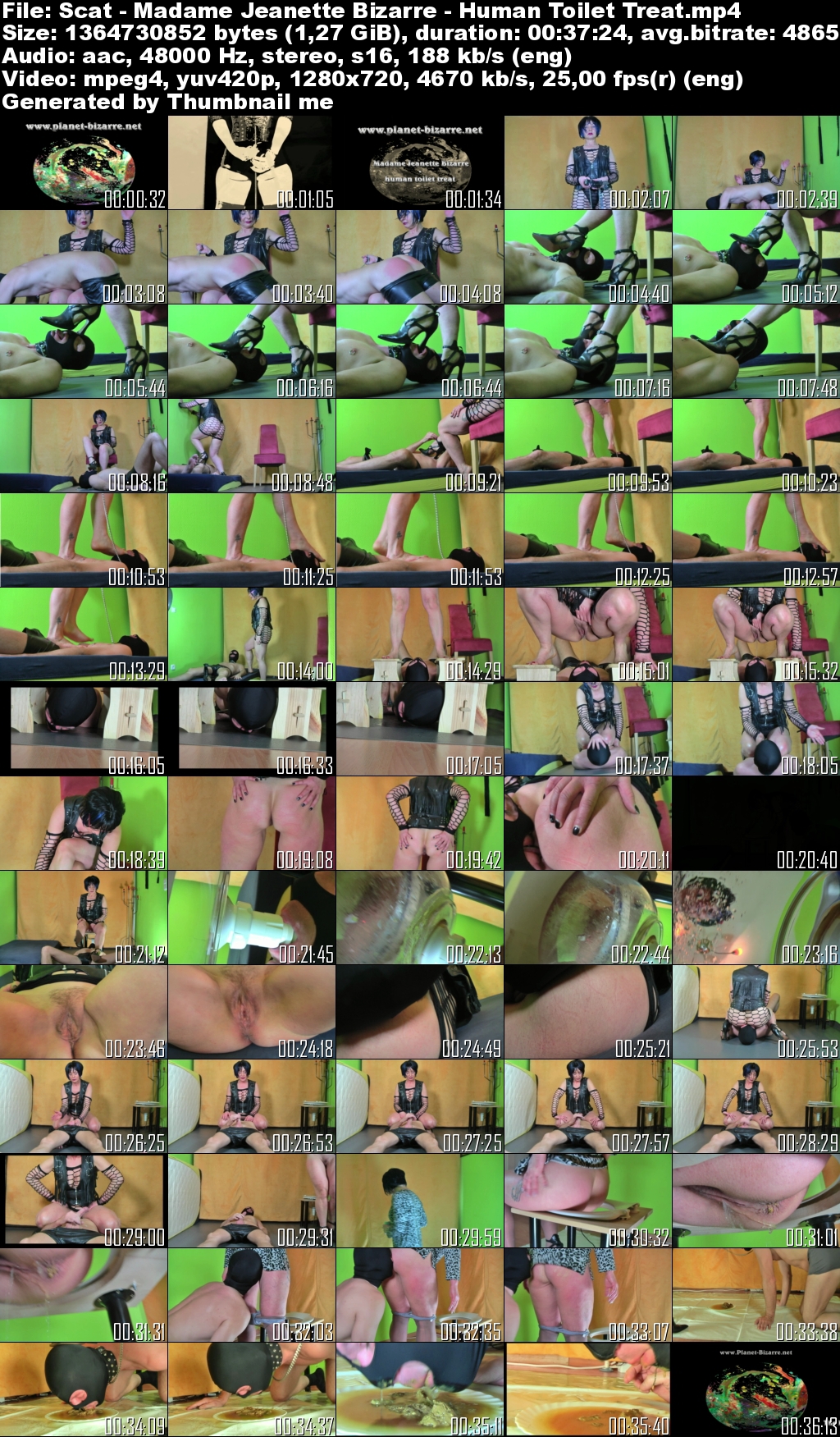 Download or WATCH ONLINE – 1.2 GB
Recommended Toilet Slave Gallery

(Visited 4,706 times, 1 visits today)