Penectomy, Castration, Nullification, FEMCAN, picture story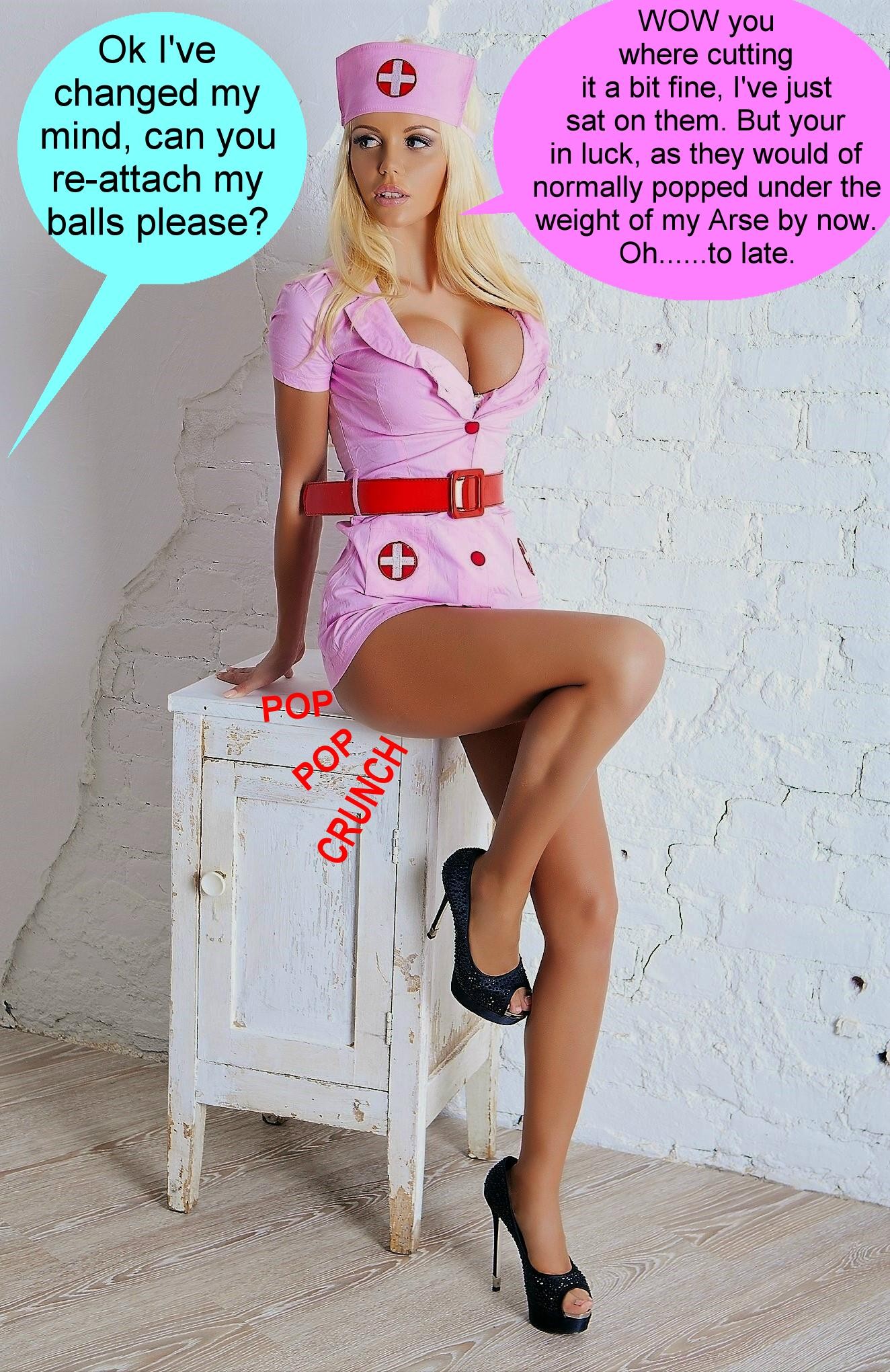 Ok I've changed my mind, can you re-attach my balls please?
WOW you where cutting it a bit fine, I've just sat on them. But your in luck, as they would of normally popped under the weight of my Arse by now. Oh… to late.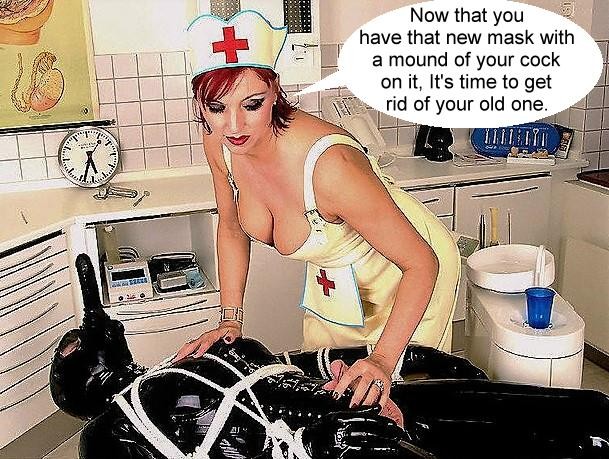 Now that you have that new mask with a mound of your cock on it, It's time to get rid of your old one.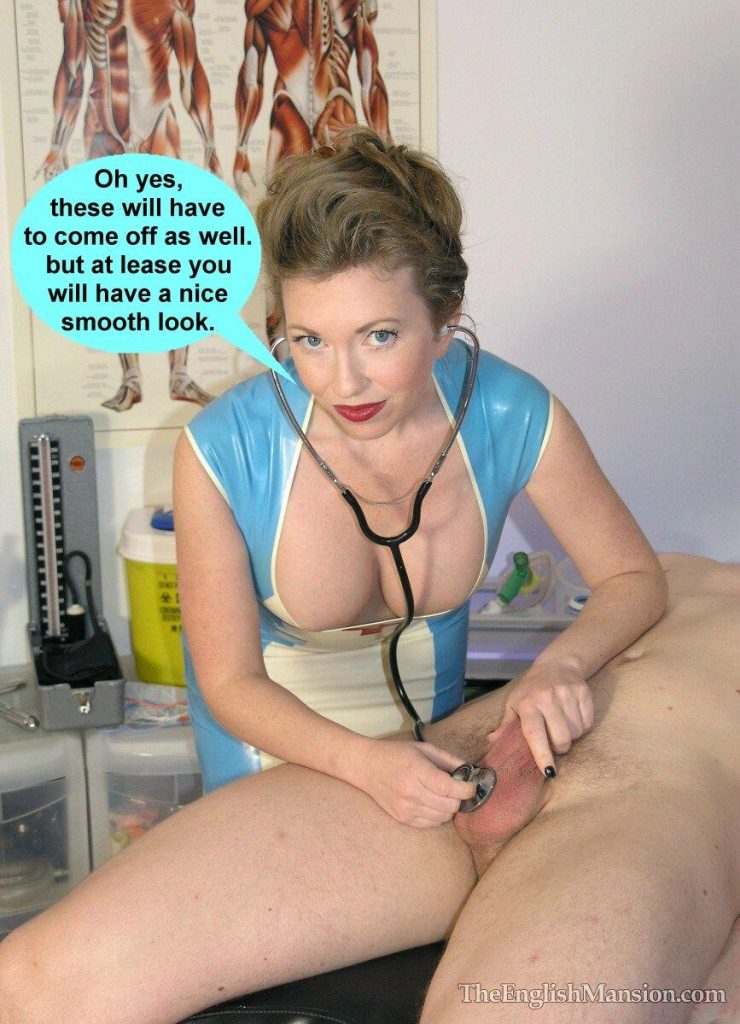 Oh yes, these will have to come off as well. but at lease you will have a nice smooth look.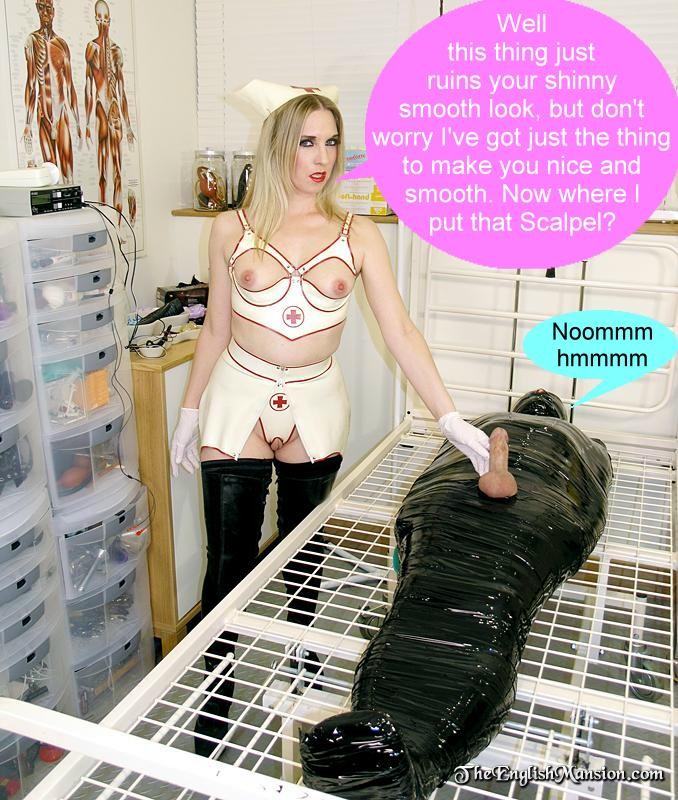 Well this thing just ruins your shinny smooth look, but don't worry I've got just the thing to make you nice and smooth. Now where I put that Scalpel?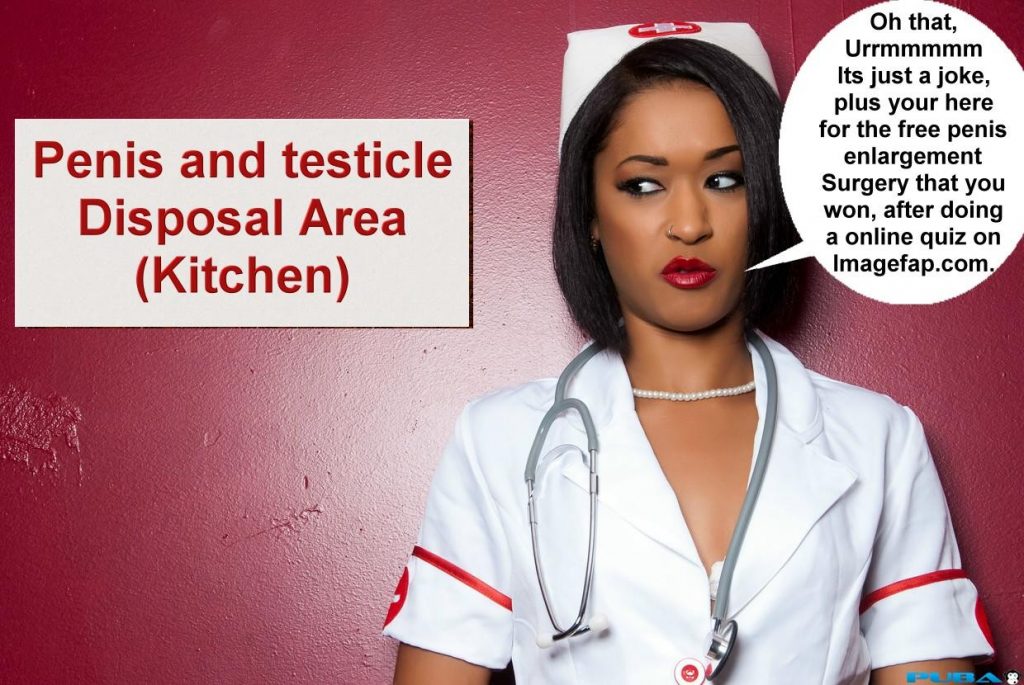 Penis and testicle Disposal Area (Kitchen)
Oh that, arrmmmmm It's just a joke, plus your here for the free penis enlargement Surgery that you won, after doing an online quiz on Domzine.com
(Visited 8,337 times, 2 visits today)